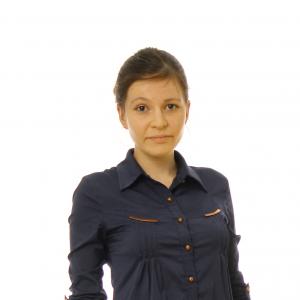 Name:
Natalie Ismailova
[ Author ]
Brief info:
English teacher
I speak:
English, Russian, Turkish
Teaching experience:
13 years
Bachelor's degree in English Philology with seven years of teaching different language levels (beginner-upper-intermediate) and age categories (5-60 years old); skilled at communicating and developing the rapport with students and their family. Excellent oral or written skills. I am a self-motivated and progress-driven ESL Teacher with an extensive background in this industry. With a long-standing initiative, I have developed my teaching strategies which I believe will develop your language skills. Through the course of my career (2009 – 2016, April), I have honed my students' reading, writing and speaking skills. As well as this, I contributed to the development of young learners' literacy, and that brought high achievements in annual academic competitions to my students. While working in the private language school 'Langberry', I gained valuable experience in teaching English for Academic Purposes (IELTS course). As an example, my efforts also assisted one of my students in passing IELTS with the score of 7.
Only registered users can see contacts!