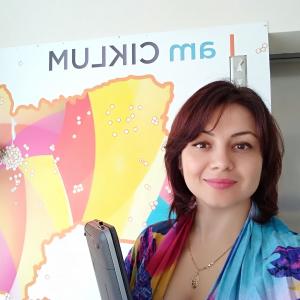 Name:
Anne Petrychenko
[ Teacher ]
I speak:
English, Russian, Ukrainian
Teaching experience:
15 years
I am an experienced teacher- trainer with over 10 years of experience in teaching English. I teach General English, Grammar Only, English for special purposes: Business English, English for Tourism, English for HR, English for Hospitality and Restaurants, etc. My lessons are always full of lively discussion, fun atmosphere and active participation of each member of the group. My preference is the Communicative approach during my lessons as I strongly believe that you can learn a language by speaking and practicing it and not by doing exercises from books. I have trained HR managers to conduct a job interview, also I regularly train office workers in the following skills: writing business correspondence, giving different types of presentations, public speaking, conducting meetings, telephoning, negotiations and others Learning English can be fun - join me and you will see!!!
Only registered users can see contacts!