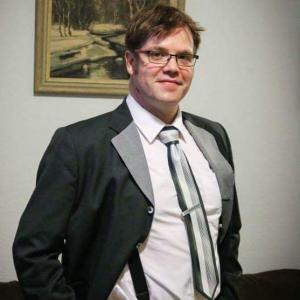 Name:
Nathan Omland
[ Teacher ]
Brief info:
TEFL Certified, native teacher with 12 years experience.
Teaching experience:
13 years
I became an ESL teacher primarily because I believe the best way to explore and learn from the world is through effective communication.  It is also a great opportunity for me to connect with people from all walks of life which has always been very rewarding for me.  There is no greater satisfaction than to know I was able to help someone broaden their opportunities in education, professional life, and personal enrichment by helping to remove a language barrier. I began tutoring in English as a Second Language at a young age.  I come from a multi-cultural family, half of which did not speak English when they arrived, and that became my first unofficial job.  Because of my multi-cultural background; geography, cultural studies, and communication became the true focus of my professional life.  I graduated with Honors from the University of Florida with a Bachelor's Degree in Geography with focus on both cultural and physical geography.  In addition I have a technical degree in Radio & Television Broadcasting from the New School of Radio and Television in New York which I utilized in my early professional years as a radio host and later on, several years in television for two major news networks.  As you can see, I consider communication to be of key importance. Additionally my interests include travel, history, photography, science, and enjoying time with my wife and children.  I have been teaching and training adults for a long time through my years working in managerial positions, but my formal teaching experience started in 2010 when I began teaching at a private school for children. I have been teaching ESL formally to children and adults through various online platforms since 2017 and I am enjoying it immensely.  Thus far students say that I am engaging, entertaining, and that I adapt my teaching style easily to their needs.
Only registered users can see contacts!