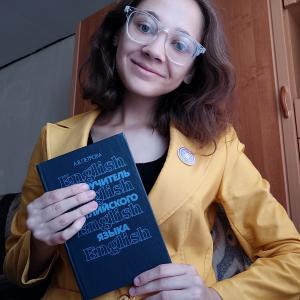 Name:
Регина Станиславовна
[ Teacher ]
Teaching experience:
3 years
Active last time:
31.10.2023 at 18:05
Комплексный подход, работа над всеми видами речевой деятельности: говорение, чтение, аудирование, письмо. Большое внимание коммуникативным навыкам. Обучение с использованием средств наглядности. Объяснение школьной программы, подготовка к ОГЭ и ЕГЭ. I think everybody is able to speak foreign languages if they really want it and are ready to put their efforts and spend their time on it.
Only registered users can see contacts!