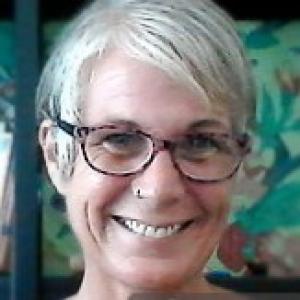 Teaching experience:
24 years
My name is Kim and I am from Portland, Oregon, USA, but currently live in Mexico. I have lived in South East Asia for several years, spending two years in Cambodia and one year in Vietnam. When making a career transition I started to reflect on what gave me the most satisfaction and happiness over the years and it was always helping my team members obtain their professional and sometimes personal goals. This is where teaching English as a second language came in. Traveling extensively throughout my life has opened up so many cultures and languages ​​and has provided insight into the challenges we all face when learning a new language I have a Bachelor of Science degree, specializing in Interpersonal Communication and Behavioral Psychology. My career background was generally in upper-level to executive management positions for various types of organizations, including retail, golf, and web development. Volunteering as an educator's assistant for over 20 years, I believe has provided me with the knowledge to move forward in teaching a second language. Camping, backpacking, and hiking, just being outdoors in any season has always given me great joy and peace. Now being in Mexico I urban hike, which is walking around the city and experiencing everything it has. My other interests include reading, dancing, and all types of music. I am patient, relaxed, and simply curious about the world around me. I look forward to meeting you and being part of your journey in obtaining additional knowledge of the English language. :)
Only registered users can see contacts!